A luxurious oasis nestled in the heart of a sprawling city, the newly renovated BLVD is poised to take your breath away. Conveniently located just 10 minutes from New York City exiting the Lincoln Tunnel in the heart of North Bergen, The Boulevard's convenient location makes it the ideal venue for your next event. The Boulevard is easily accessible
from major highways and has ample free parking. Should your guests require an
overnight stay, there are many hotel options a short drive from our venue. Daytrips can easily be taken to New York City, Brooklyn, Atlantic City and the Jersey Shore.
Our larger event space BLVD holds up to a capacity of 550 seated and 700
standing. The smaller room The Hudson can hold up to 250 seated and 300 standing.
About
BLVD proudly stands on the site of a North Bergen landmark formerly known as
Schuetzen Park. Originally opened in 1872, the park extended over 32 acres and was
home to decades of parties, weddings, concerts, and festivals. Our venue has a long
and storied history in Northern New Jersey as a special place where generations of
families came to gather and celebrate. It is our honor to continue that tradition.
BLVD can host all types of Live Events including Live Music, E-sports competitions,
Comedy shows, weddings, milestone celebrations and corporate events. Our state of
the art facility may also be used for video and photo shoot productions.
• Live Music Events
• Comedy Shows
• E-sports
• Culinary Events
• Corporate Events |Team Building
• Conferences | Meetings
• Adult/Kid Birthday Parties
• Bar/Bat Mitzvahs
• Holiday Parties
• Social Parties
• Engagement Parties | Weddings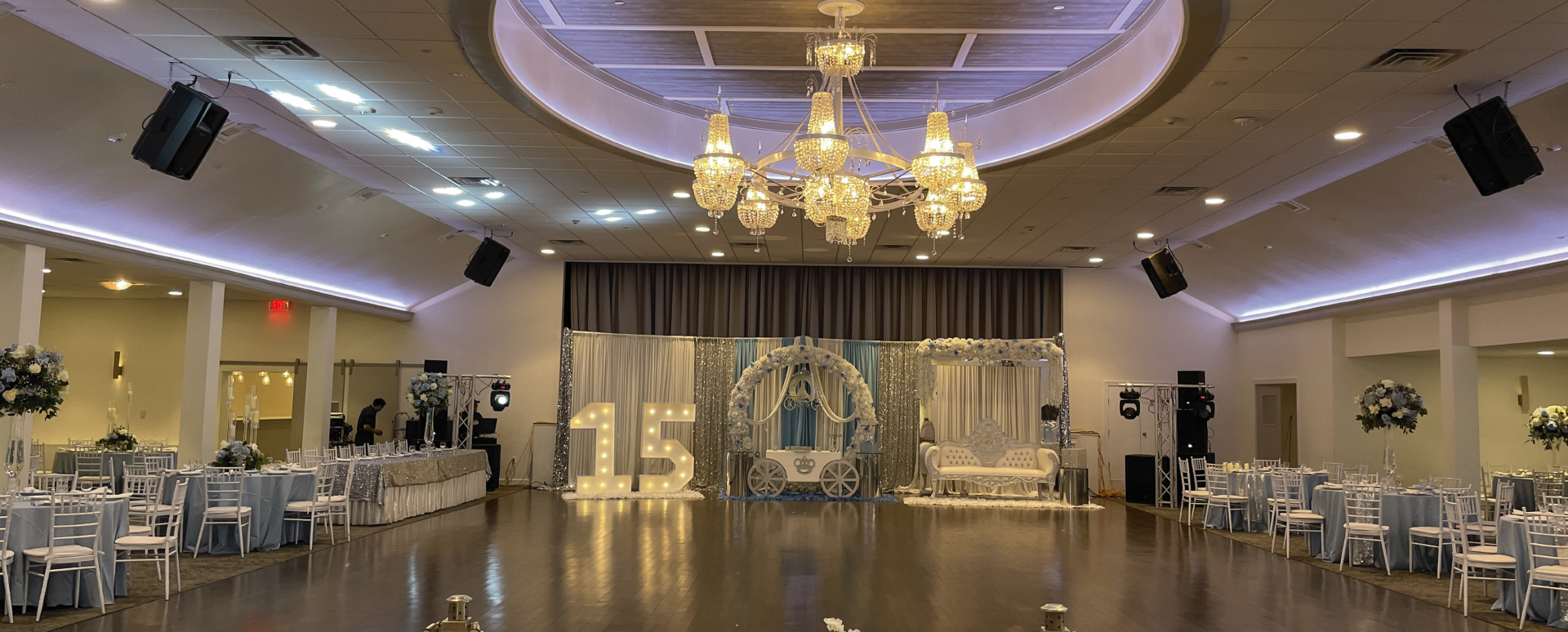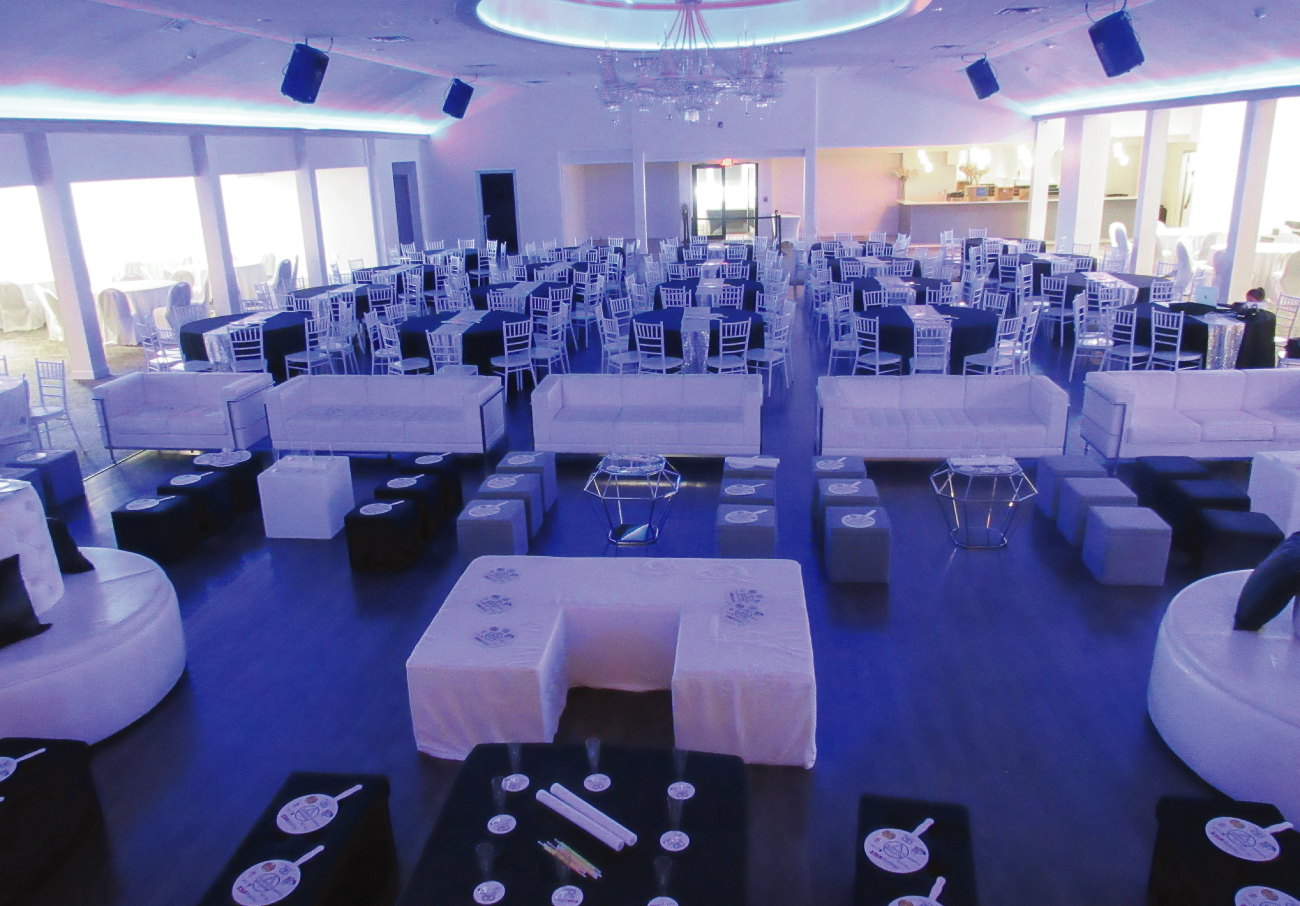 BLVD has a capacity of 700 guests so go ahead and invite everyone! We offer a private room perfect for use as a bridal suite, dressing room or green room, and a VIP bar area for special guests to gather. Whether you are hosting a formal wedding reception, a live music event, youthful Sweet Sixteen, or a luxe corporate event, our unique LED lighting system can transform this space with the flip of a switch.
Capacity
• Square Footage: 9,000 sqft
• Capacity Standing : 700 guests
• Capacity Seated: 550 guests
Hudson
With a capacity of 300 guests, The Hudson Room offers a more intimate alternative to
BLVD. It is spacious enough for a grand gala but easily sizable for a bridal or baby
shower, rehearsal dinner, or exclusive team building event.
Capacity
• Square Footage: 4,200 sqft
• Capacity Seated: 250 guests
• Capacity Standing: 300 guest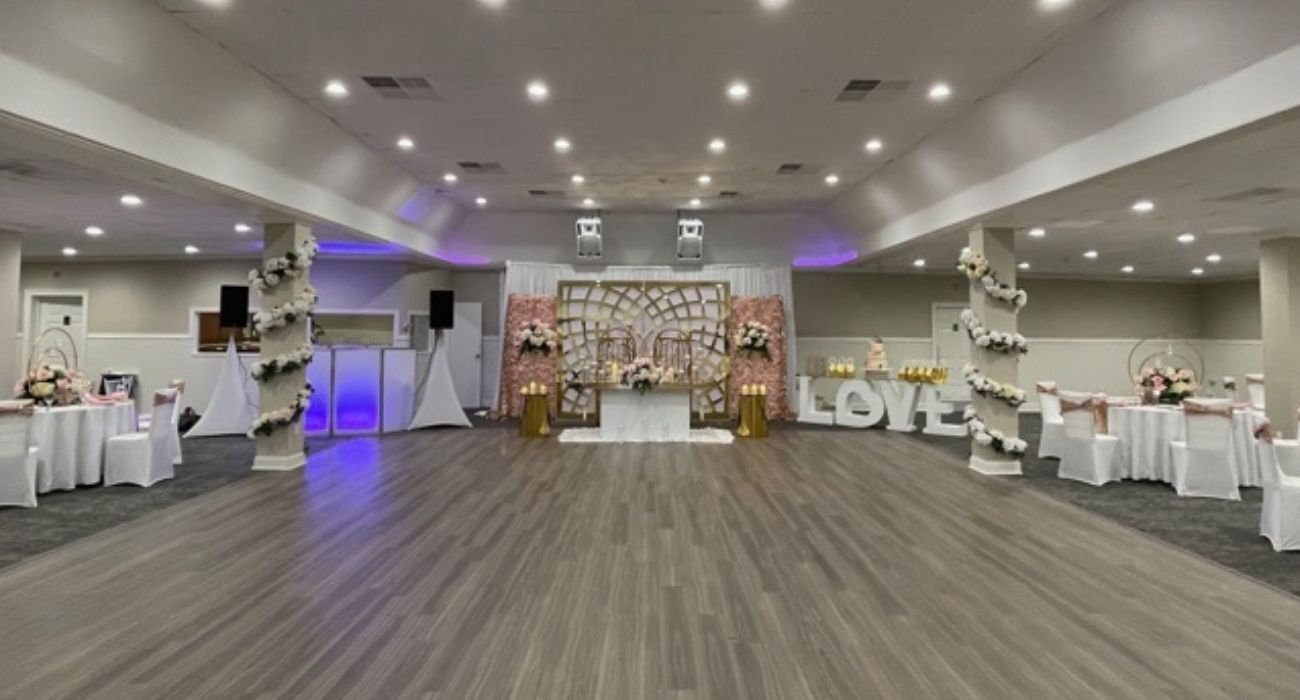 Live Events
From Live Music, comedy shows and E-sports competitions, BLVD and The
Hudson can facilitate a variety of live events. Both venues have high tech sound
and lighting, green rooms, kitchen space and ample available bathrooms and
parking.
E-sports
Host your next E-sports Tournament and live event at BLVD. As part of our entertainment complex BLVD hosts Helix e-sports, the largest E-sports center's in the United States. All Helix eSports gaming centers boast 100+ gaming PCs, consoles, private rooms and lounge space to accommodate any type of eSports event. Helix eSports offers world class venues and infrastructure for 7 days a week casual play, eSports tournaments, boot camps, birthday parties, school and recreational leagues, corporate outings, educational programs, summer programming and more.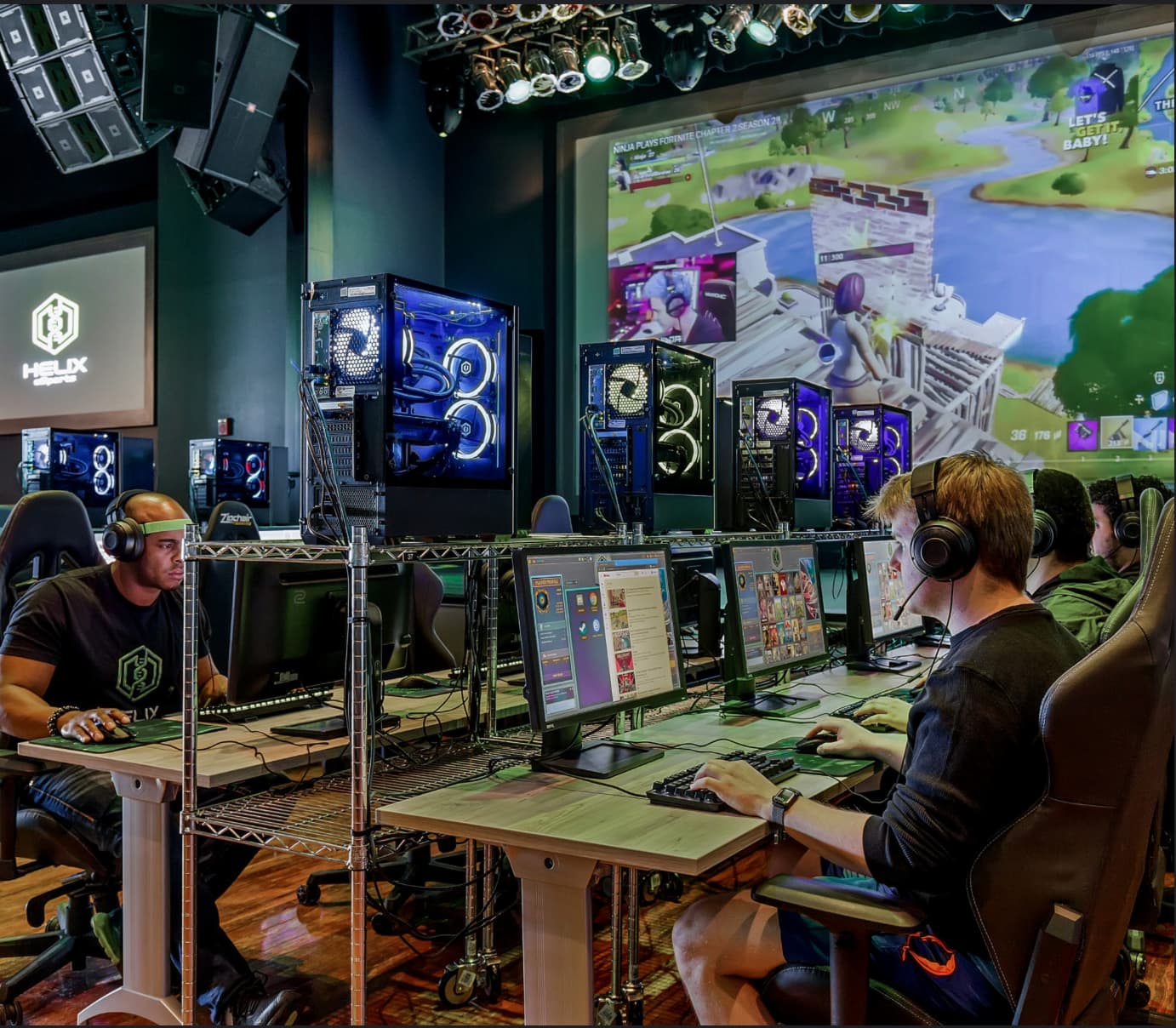 Corporate Events
Indulge your business associates and employees by hosting your next meeting, gala, or client appreciation event at BLVD.
At BLVD, we are known for our creativity and we welcome the opportunity to bring some flair to your next business event. Our event staff will work to ensure that your brand is carefully represented with first class service and unwavering attention to detail.
Weddings
Happily ever after begins with an exquisite wedding. At The Boulevard, our
talented team of event professionals promise you an event as unique as your love
story.
With carefully curated wedding packages, couples will be able to host the wedding of their dreams within a budget that makes sense for their lifestyle. From the first sip to the last dance, our courteous staff is there to attend to the smallest detail so you can relax and enjoy your special day.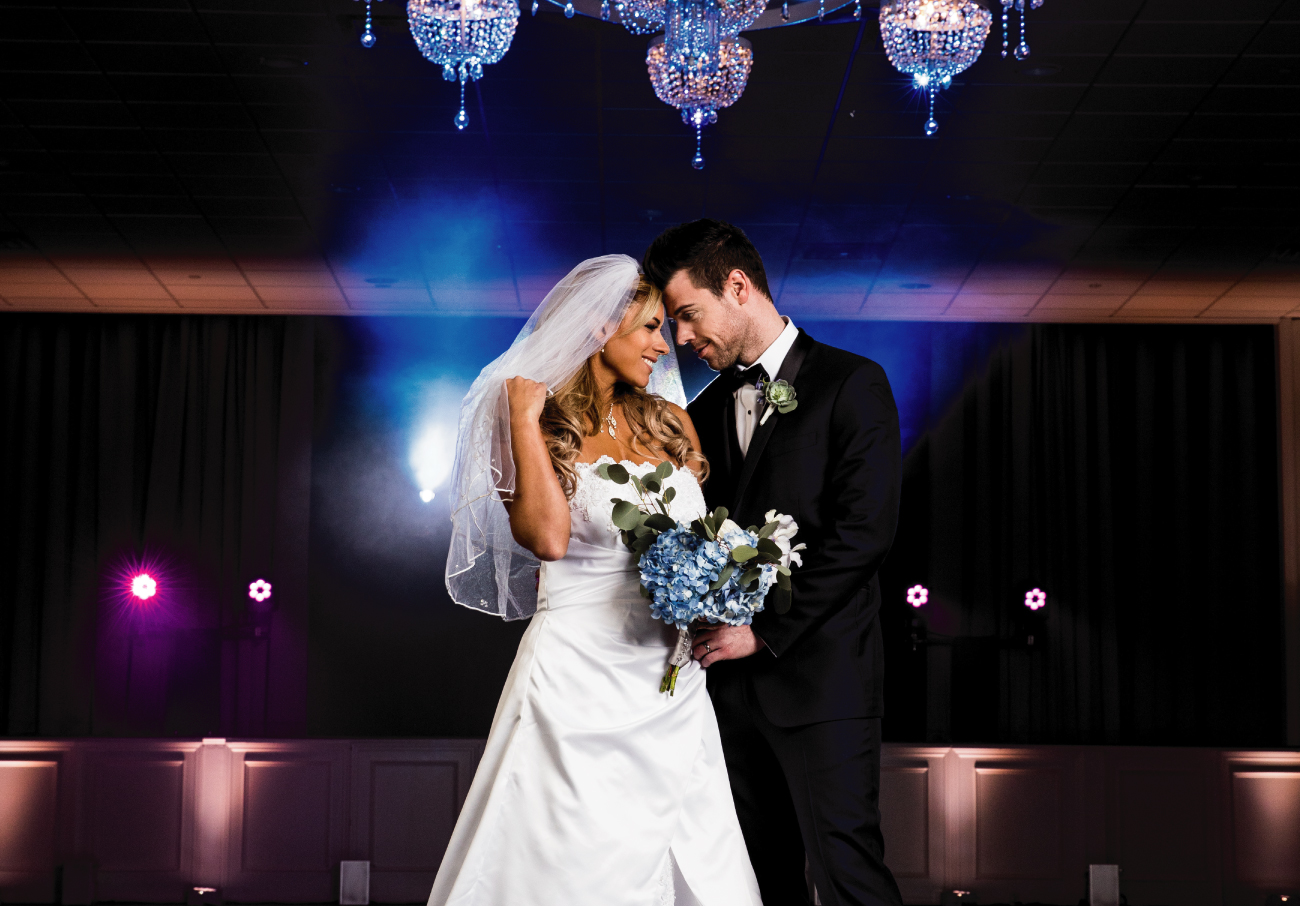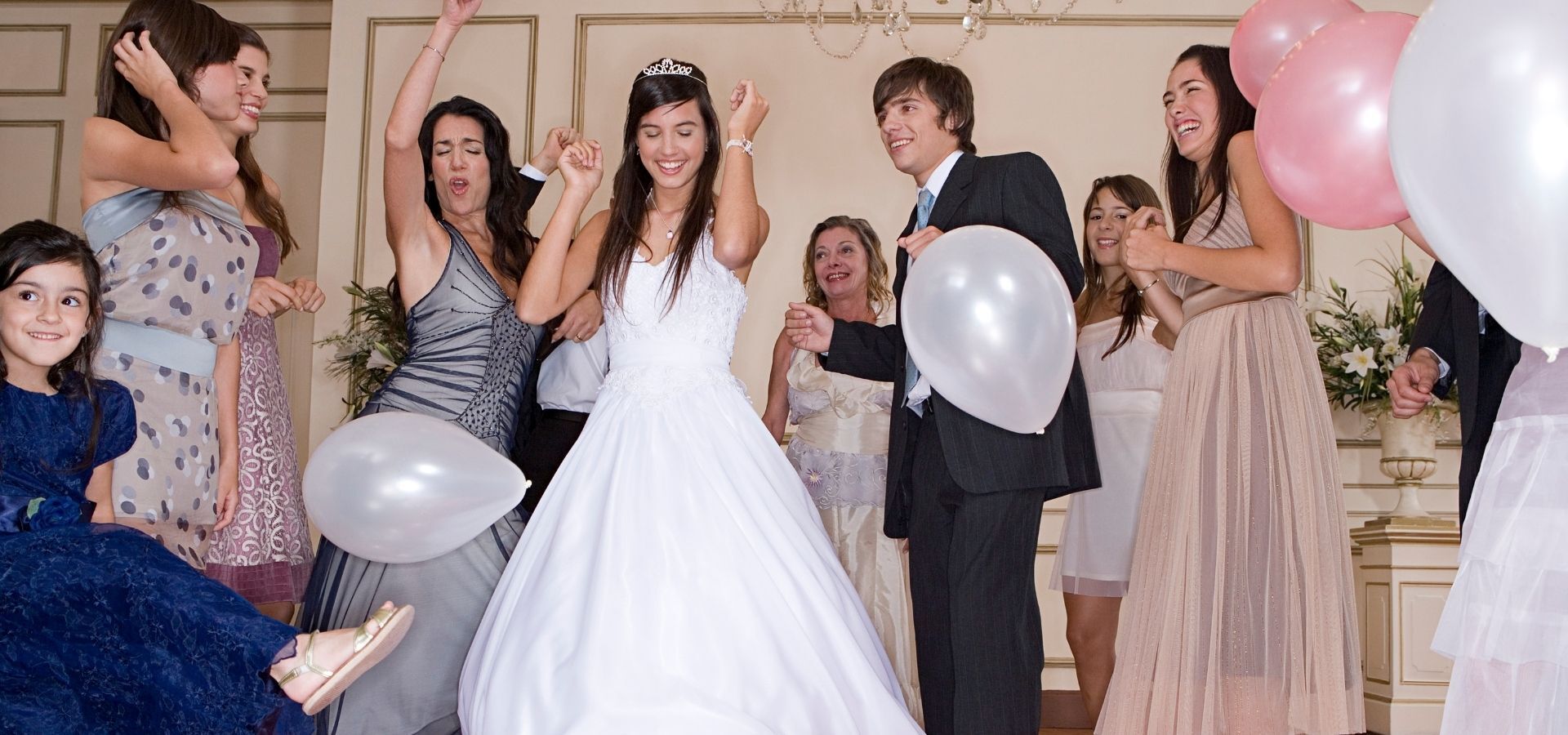 Milestone Celebrations
The Boulevard is where exceptional celebrations happen. Whether it's a
quinceañera or an 80th birthday party, bar mitzvah or Golden Anniversary, we do
it all with style!
As your special day unfolds effortlessly just the way you envisioned it, our devoted team focuses on every detail, performing each task to perfection. If your celebration calls for a real party mood, we've got you covered. With the flick of a switch the ballroom is illuminated in colored LED lighting. Choose the color to match your décor!